Have you decided you absolutely want a Shiba Inu?
Who can resist those cute, teddy bear like faces! Shiba Inus have been popping up all over the internet because they seem to be the latest social media trend. Though these adorable dogs have captured the hearts of many people they can be just as pricey as any pooch!
So, in this article, we'll briefly cover all you need to know about the costs associated with getting your first Shiba Inu.
Puppy Vs Rescue dog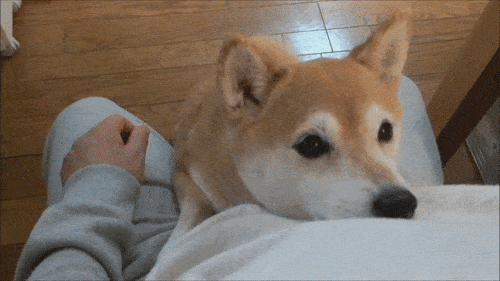 When it comes to getting your first Shiba you have two choices.
You can choose to adopt one from a rescue
You can choose to buy one from a breeder
Rescue dogs are those fortunate pups who have escaped or have been saved for gruesome situations. Many rescue dogs in the United States can have a sad background. For example, some may have come from a home where they were neglected, some may have been abandoned or some may have been abused.
One of the biggest reasons why Shiba Inus may be found in a rescue is because pet owners may not have been able to handle their dog.
In our article discussing the ultimate guide to the Shiba Inu (Inbound link here) we discussed how the Shiba Inu can be quite a sassy, alpha dog that requires training. Unfortunately, pet owners who choose to adopt these dogs may not take into account the work that goes behind them. As such many Shibas may end up in shelters!
A puppy from a breeder is another way you can choose if you want to get a Shiba Inu. Most often you're likely to come across older or adult dogs in a rescue. However, if you are looking specifically for a Shiba Inu puppy then you can look into obtaining one from a breeder.
Reputable Breeding Cost
A reputable breeder is a breeder who cares more about the welfare of their pups. Reputable breeders don't tend to sell or breed multiple dogs at a single time. Instead they may only sell one or two litters a year.
If you're in search of a reputable breeder, you can visit Shibas.org. They state that there is a strict program to ensure that all Shibas are healthy and meet AKC standards. This program is known as Breeder of Merit.
So what's the average cost of buying a Shiba Inu from a breeder?

Price is subjective to change as every breeder has different prices. One breeder charges $1500 to $1800 for their puppies and $1000 to $1200 for young adult Shibas. Unfortunately, it is very difficult to find a set price of a Shiba Inu from breeders. This is because most breeders will require you to contact them in order to confirm a definitive price. Thus, as a general rule of thumb, the cost of a shiba inu puppy can range anywhere from $1000 up onwards till even $2000.
The Sad Reality: Puppies from Puppy Mills
Puppy mills are an extremely controversial topic that has had an impact amongst many pet owners.
In today's world animals and even pets are nothing more than economic values. Certain animals such as purebred dogs, designer dogs, and even cats are seen as luxuries to have.
Puppy mills are essentially underground operations that produce "purebred" puppies at a high scale. This means that the people who run puppy mills simply want to produce and sell as many puppies as they can in order to make a few hundred bucks!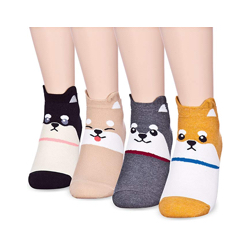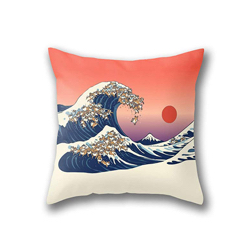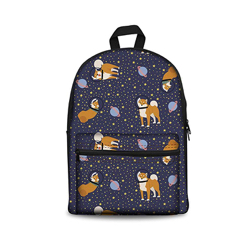 Why Are Puppy Mills Bad?
Perhaps we can take an example from our vegetarian friends!
Have you ever seen those gruesome videos of 10 to 15 chickens cooped up in a small, filthy cage? Chickens are placed in filthy cages and never really have any space to do their normal things. This is all in the name of food! Because we see chickens as economic value as poultry meat is in high demand.
Unfortunately, the same is true for puppies at puppy mills. The increase in demand for purebred puppies leads to breeders mass producing puppies that are kept in poor conditions.
Puppy mills are both an ethical and animal welfare issue as:
inbreeding leads to an increased risk of health problems and deformities
Because these puppies live in tight, uncomfortable spaces they will lack proper social skills
Many of the parent breed dogs are not treated for diseases or illnesses they may get.
Due to unhygienic conditions, many puppies may develop bacterial or viral infections
Both parent dog and puppies tend to be highly neglected, underfed and physically abused on occasion.
How To Identify A Well Breed Shiba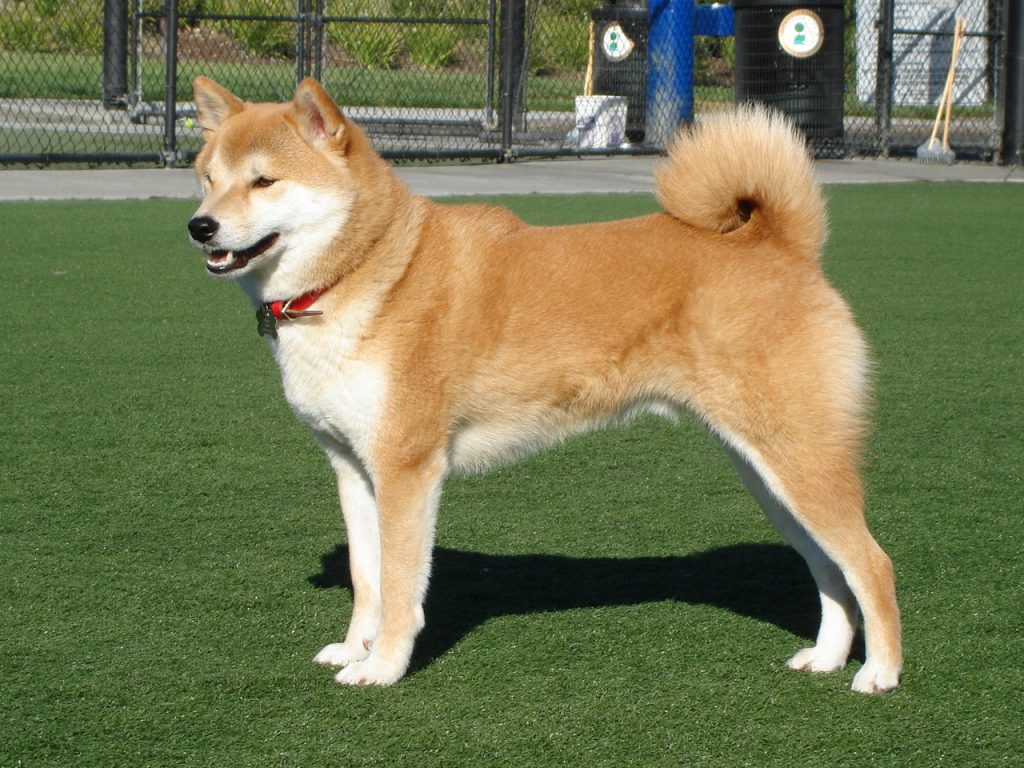 When it comes to identifying a well-bred Shiba Inu, this can be a tricky business. According to the American Kennel Club A well-bred Shiba Inu would retain the following physical traits:
Your Shiba Inu should be no more than 14 to 17 inches in height if he is a male. If you have adopted a female then she should stand no more than 13 to 16 inches in height.
Visit Your Breeder and See the Parent Shibas! Remember, when you buy from a reputable breeder, you need to see who the parents of your puppy are. This is because observing the parent Shibas will give you a great idea as to how your Shiba puppy will turn out.
Parent Shibas should have short stature; they should have a compact, muscular built. Their neck will appear fairly strong, their body will appear lean and muscular. Both fore- and hindlimbs should have a wide, strong stance. The coats of a Shiba Inu is generally short (1 1/2 to 2 inches).
The outer coat should be slightly coarse to the touch, while the inner coat should be soft and dense. Parent Shibas should have no evidence of dermatological issues such as dandruff or inflamed skin.
Cost of Limited and Full AKC Registration
Limited Registration versus Full AKC Registration.
Both these terms can get quite confusing. However, in general, limited AKC registration is often used for Shiba Inus who'd only remain as pets.
This means that dogs registered under limited registration cannot enter dog shows, competitions and they cannot produce any litters. The cost of limited AKC registration is often less than $100.
Full AKC registration means your Shiba Inu can rightfully produce puppies with good genetic merit. The cost of full AKC registration may vary depending on your individual dogs' breed, history, and genetic merit. In general, costs can average anywhere from $200+
Additional Ongoing Costs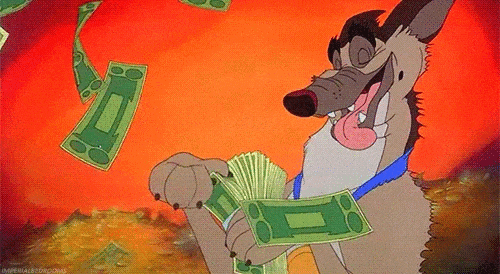 When it comes to expenses, you need to be aware of all the bills you'll be paying to keep your Shiba healthy and happy! Here we have listed the average costs of owning a Shiba Inu.
The Average Cost of Feeding Your Shiba Inu
Cost of Dry Food: $45-$60 depending on brand and bag size (see our recommendation below)
Cost of Wet Food: $2 to $3 per can
Monthly Cost: Depending on your dog's activity level, age, lifestyle status and diet. Your Shiba Inu can cost up $34 to $45 per month to feed
Best dry food for Shibas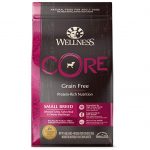 Food type: Dry Dog Food
Production: US
Main ingredients: Turkey, spinach, flaxseed
Price range (estimate): $27.60 (in Prime) for a 12-pound bag
High quality nutrition for sure with easily chewable pieces for dogs the size of shibas. This nutrition seems to help dogs with allergic reactions.
See on Wellness Pet Food | Check price on Amazon
You can read more about the nutrition requirements for Shiba's in our brief guide to Shiba Inu's nutrition and see some dog food recommendations for Shiba's in our ultimate guide to owning a Shiba Inu.
The Average Cost of Veterinary Care
Shiba Inus can be costly dogs! According to an article published in 2017, the average cost of owning a dog can go up to over $1000+ a year. When it comes to vet care, it's highly recommended that owners consider pet insurance in order to ensure their Shiba is kept safe and healthy!
| Ongoing Costs | Amount |
| --- | --- |
| Annual Physical Exam | $45-$50 |
| Annual Vaccinations | $33+ |
| Blood Work Ups | $200-$300 |
| Heartworm Medication | $45-$50+ |
| Flea & Tick Medication | |
| Unexpected Costs | Amount |
| --- | --- |
| Dental Care/Gum Disease | $500-$2,500 |
| Glaucoma | $350-$3,500 |
| Hyperthyroidism | Variable, $1000+ |
| Hip Dysplasia | $2,500 average |
The Verdict?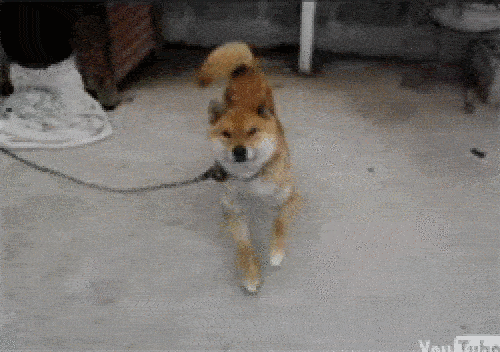 Owning any dog is a big responsibility! It's important to consider all aspects of costs before you get to decide to invest in adopting your furrever friend!
All you need to welcome your Shiba at home
Once you have decided that dog parent life is for you, you will have to prepare your home to be theirs and get your Shiba puppy home safely. As a newish dog owner, you will spend a lot of time wondering if you have all the "right" things for raising your puppy. To help you out, we have made a short list of recommendations.
1. A hard bed that your Shiba puppy won't attack or chew on.
2. A no pull dog harness
3. A food bowl
4. A dog carrier to get your Shiba puppy home safely.
5. Possibly a dog crate. Anxious dogs may need a crate to make them feel safe.
There are other things that many dogs need but aren't essential on day one. We think that with this list you are ready to welcome your puppy home!